Guitar is one of the most versatile musical instrument that you can play with because of its ability to adapt to different genre of music. Specially in mellow music, playing the instrument with love songs arranged for fingerstyle guitar has been a favorite style for guitar players.
Love song is a familiar style of music to be played with the guitar. Its either the song is accompanied by piano, still the song can be perfectly arranged to adapt fingerstyle  guitar.
Here is DondeesGuitar selection of love songs that are arranged for the fingerstyle  guitar. Enjoy your free guitar notations with tablatures.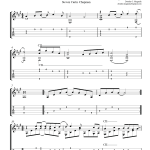 Composer: Steven Curtis Chapman
This song is an all time favorite because of its beautiful melody and meaningful lyrics. The song has been heard so many times in event like weddings and other special occasions. It was also rendered by many musicians in different styles and has been a popular song for the many.
The original key of I Will Be Here is in Eb Major, to make  it more playable  in guitar.. more>>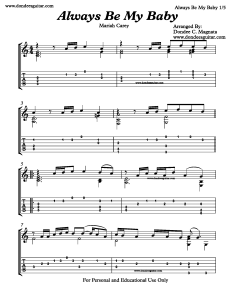 Artist: Mariah Carey
In March 1996, Mariah Carey released her 5th studio album titled Daydream under Colombia Records. One of the songs in the album is "Always Be My Baby" which Mariah co-wrote and produced. According to Mariah, even though they already moved on, she wrote the song for her lost lover that will always be a part of her and "always be her baby".
The song immediately got popular because of its lovely lyrics and catchy melody lines. It became Mariah's..  more>>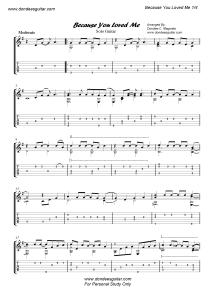 Artist: Celine Dion
When Celine Dion released her 21st studio album titled Falling In To You in 1996, the song "Because You Loved Me" was included and became one of her most loved pop ballad single. In the same year, the song Because You Loved Me became the theme song of the film Up Close and Personal. Moreover, Because You Loved Me reached the top spot of Billboard Top 100 and remain the number one song for 6 weeks.. more>>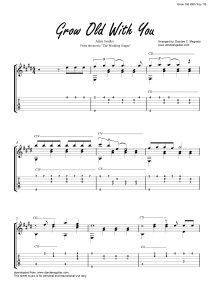 Artist: Adam Sandler
"Grow Old With You" is a theme song from the 1998 romantic-comedy film The Wedding Singer where Adam Sandler (Robbie) sung the song to  Drew Barrymore (Julia).  The song becomes popular because of its beautiful melody line and simple guitar accompaniment.
I wanna make you smile whenever you're sad
Carry you around when your arthritis is bad
Oh all I wanna do is grow old with you.. more>>
Artist: Ed Sheeran
Ed Sheeran released the song Thinking Out Loud in September 2014 and has received positive feedback from music lovers worldwide. The song was composed by Sheeran with her friend singer-songwriter Amy Wage in February 2014.
The song was so popular that it stayed in UK top 40 for one year and was streamed in Spotify 500 times, also was viewed more than a billion times in YouTube. Thinking Out Loud was also nominated as Record and Song Of The Year in Grammy Awards, while.. more>>
Composer: Jim Brickman
Jim Brickman is certainly a prolific piano player who has composed several songs that everyone of us loved . In 2000, he released the song "The Love I Found In You" with Dave Koz and definitely the song became a big hit.
..And you are strong when I am weak
 You are the words when I can't speak
 You never fail to see me through
 That's the love I found in you.. more>>
7. All Of Me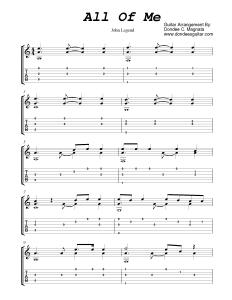 Artist: John Legend
In August 2013, John Legend became widely popular because of his single All Of Me from the studio album "Love In The Future". The music critics and lovers gave positive feedback on the song that gave way to All Of Me worldwide recognition.
The song is rich on lovely melody and meaningful lyrics which portrays deep love for a girl. Certainly, it is Legend's way to show his affection to his wife Chrissy Teigen, as his inspiration during the.. more>>
8. Heaven
Artist: Bryan Adams
This is a power ballad from Bryan Adams and originally recorded in 1983. Since the launch of "Heaven", there were several artists who had interpreted "Heaven" on their own style.
And baby you're all that I want
When you're lyin' here in my arms
I'm findin' it hard to believe
We're in heaven
And love is all that I need
And I found it there in your heart
It isn't too.. more>>
In 1993, Joshua Kadison released his debut album titled Painted Desert Serenade and it includes the song "Beautiful In My Eyes". And the song became a huge hit because of its sentimental piano tune and meaningful lyrics. For many people, Beautiful In My Eyes is certainly a powerful love song.
You're my piece of mind, in this crazy world
You're every thing I've tried to find
Your love is a pearl
You're my Mona Lisa.. more>>
 
10. Against All Odds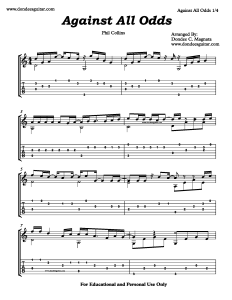 Artist: Phil Collins
Phil Collins is a prolific songwriter, singer and drummer. In 1984, he was asked to write a song for a movie titled "Against All Odds". While he was on a tour during that time, he viewed the movie on a videocassette recorder and eventually agreed to become part of the movie soundtrack. He then created the song with the same title as the movie.
The song got positive feedback from music critics that it then reached the number one spot of Billboard Hot 100 in the United States. Several artists like Westlife and Mariah Carey rendered the song in their own musical style which also gathered good response from music fans.. more>>
11. All Out Of Love
Artist: Air Supply
In 1975, Graham Russell and Russell Hitchcock met during their performance at Andrew Lloyd Weber's Jesus Christ Superstar in Australia. Eventually, the two worked together and they decided to form a group with Jeremy Paul and they called themselves Air Supply.
Air Supply become one of the most influential ballad group of the 80s and early 90s as they sold more than a million copies of their albums. One of their most loved songs is "All Out Of Love", a pop ballad released in 1980 that become Billboard top 5 for Adult Contemporary chart.. more>>
12. Endless Love
Artist: Lionel Richie
One of best duet love songs of all time is the classic "Endless Love" by Lionel Richie and Diana Ross. In 1981, Endless Love was released as the sound track of Franco Zeffirelli's film titled "Endless Love. Since then, the song became the second biggest-selling single of the year in the US and reached number 1 on the Hot 100, where it stayed for nine weeks.
For Diana Ross career, Endless Love is the biggest-selling single and Lionel Ritchie's highest charting song in 1980s. Because of its beautiful composition, Endless Love was nominated at several award giving body like Academy Award and Oscar. In 1982, the song won.. more>>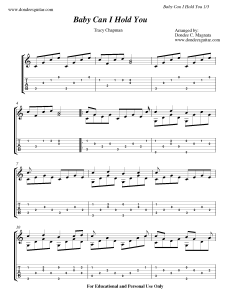 Artist: Tracy Chapman
Tracy Chapman is a prolific singer-song writer who is popularly known for songs like "Fast Car", "Give Me A Reason" and "Baby Can I Hold You. She became a four-time Grammy Awardee and received several nominations for her works.
Chapman started her music career by signing a contract at Elektra Records in 1987.  She became a multi-platinum artist for her self-titled debut album Tracy Chapman.Her album gave her six Grammy Award nominations which she won the three categories .. more>>
14. Head Over Feet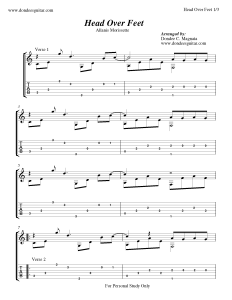 Artist: Alanis Morissette
One of the most loved and unforgettable songs of the 90s is the song of Alanis Morissette's Head Over Feet which she released in 1995 under Jagged Little Pill album. The song is about a couple who found love from their friendship, and that makes Head Over Feet connected easily to listener and captured the positive feedback of music critics.
Head Over Feet is Morissette's first single that reached the Billboard's US Adult Top 40 and was included in Top 40 Mainstream chart. It helped Alanis to become a significant singer-song writer during the 90s and gave her a good seat in the music arena.. more>>